New patent in record time
Because of our incredible team of biomedical researchers at the University of Miami, we were able to patent the Rapid Point-of-Care Covid-19 test and the inventors.  It was allowed by the USPTO (United States Patent and Trademark Office) in a record time of less than 2 months. 
 S. Daunert, S. Deo, J.M. Zingg, "Materials and Methods for Detecting Coronavirus". Allowed on May 13, 2020.
Dr. John T. Macdonald Foundation Supports Development of Newly Patented Point-of-Care Rapid Test for COVID-19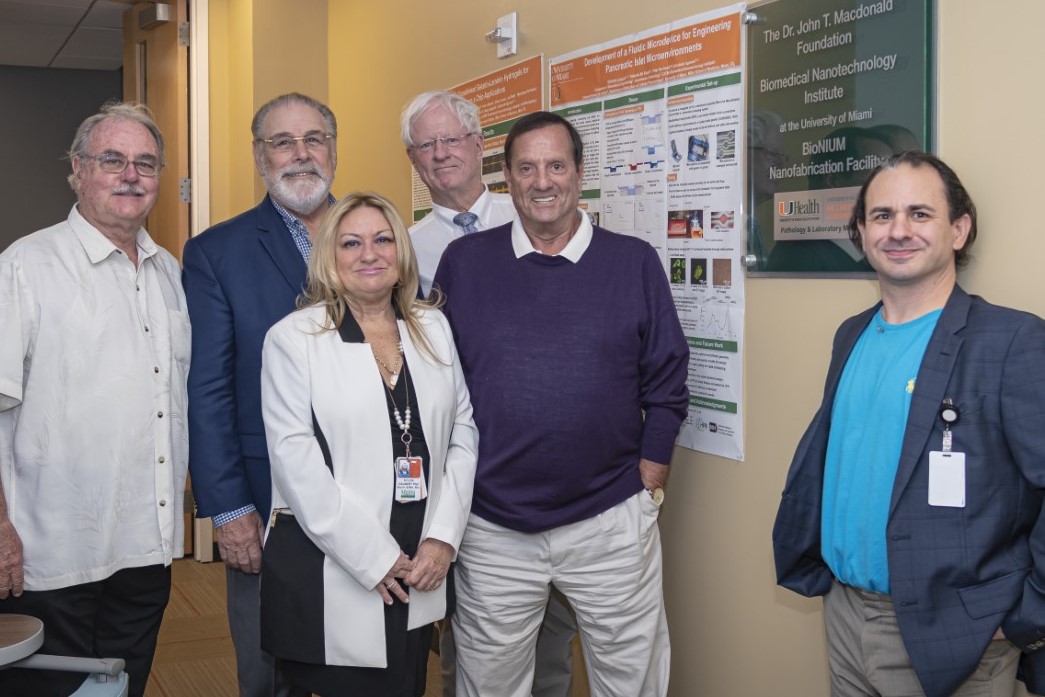 From left, John Edward Smith, managing director, Dr. John T. Macdonald Foundation, Aldo Busot, John Nordt III, M.D., Foundation board member, Sylvia Daunert, Ph.D., Pharm.D., M.S., Dean Roller, M.D., Foundation board member, and Kevin Luongo, facilities manager, BioNIUM.
Closure of BioNIUM Nanofabrication
To assist efforts to mitigate spread of COVID-19 and encourage social distancing the BioNIUM Nanofabrication facility will be closing Friday March 20th and will remain closed until further notice.
The health and safety of our community is top priority.